Do you want to run a legitimate, profitable, home-based business,
Built around YOUR skills, YOUR needs, and YOUR dreams?
If you can spare 20 minutes a day for the next 7 days, then you can be on your way to achieving your most cherished desire.
I'm going to share with you the success tools that will allow you to find the business that works for you, develop the skills to successfully run that business, hit your goals and achieve the lifestyle you've been dreaming of.
You can save money, time, and frustration by:
Learning what your unique vision is
Tapping into the skills you already possess
Setting powerful, compelling goals and
Learning effective action steps you can take

today

to start you on the path toward Your Best Life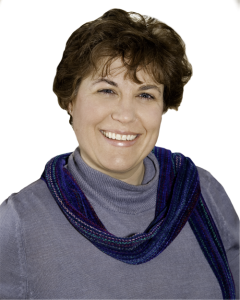 From: Susan Scott



You want your own business, but don't know where to begin. Maybe you've started a home business but you're not making any progress. Distractions and a lack of focus are keeping you at the starting gate.





The problem is there are so many great ideas and good opportunities. Our email boxes are overflowing with them. It is easy to get pulled off track. We want to learn "just one more thing" before we'll be ready to go for our dreams.





I was in exactly the same place when I first moved my business online. I knew what I wanted to do, but first I needed to learn some basic website building skills. I took a course in website design and along the way I was introduced to literally dozens of internet marketing programs

:



Learn SEO in 5 EASY Steps!




Copywriting Secrets of the Stars!




Discover Affiliate Riches!




Conquer Adsense!




Facebook Marketing for Fun and Profit !




Build a List, Build a Fortune!



I spent more money on those e-courses then I care to admit and eventually my head was swimming with the possibilities.



I lost sight of my original goal in favor of chasing new businesses niches promoted by the "experts". I followed their systems and dabbled in their methods but every new product, every hot opportunity, grabbed my attention and scattered my focus.



I wasted months of time and hundreds of dollars but got nowhere. (

translation: made no money!

)

One day I was blessed to come across a mentor who counseled me to get back to the real desire of my heart. She gave me the courage to pursue my business as part of my God-given purpose.

I want to give you that same gift.





I spent some time really thinking about what I had to offer, my skills and experience and the dreams hidden deep in my heart.

I took the plunge and shelved those great, and expensive, internet marketing programs, shut down my old websites and committed to doing the thing I knew I was meant to do. I set myself a goal to do 3 speaking engagements and to produce a certain amount of ebooks in the next year.




Guess what? I hit those goals! Not in 12 months, not in 6 months, but in 3 months!
By following my mentor's advice and the wisdom of dozens of successful entrepreneurs, I was able to do far and beyond anything I could have believed in less time than I ever imagined. At the same time I was volunteering in my church, homeschooling my children and dealing with technical challenges!
You may not get excited about speaking in front of large crowds like I do, but you

can

achieve YOUR dreams.


I harnessed the power of Living Your Purpose, and you can too...
You can put that same power to work for you in your business. Build your life and your business on the unique and extraordinary purpose you were created for. That purpose is found in the deep desire of your heart.

It is the vision you were born to fulfill

It is the calling you have been equipped for

It will be a perfect fit for your lifestyle, your desires and your needs
You know you were created for something more. You know you have untapped potential. Let's work together to release that potential!
In my newest (and bestselling to date!) ebook,

Fashioning Your Best Year Ever

, I introduce the D*O*E*R* system, a 4 part success pattern used by myself and by everyone who has achieved a fulfilling, meaningful, life.
Putting these 4 simple steps into practice will be the foundation for building your business and achieving your desires.
These steps are not mystical "secrets" or new age hype. They are practical habits every successful entrepreneur follows.
The D*O*E*R* system will show you how to:
Find and release your unstoppable motivation
Set powerful and compelling goals


Uncover and use your hidden talents
Implement action steps to take your business to the next level

One of my goals was to hit the first page of Google search results for my own name. Since Susan Scott is a relatively common name and I was up against people who have been online a lot longer than I, it seemed like a pretty far-fetched goal.
Following the D*O*E*R* system and sticking to my priorities, I hit my goal – in less than 3 weeks!
Check it out for yourself – do a Google search for "Susan Scott". Notice the quotation marks? Put those around my name and that will filter out sites where the words Susan and Scott occur just anywhere on the site.
Actually that is a good trick to use anytime you are doing an online search. Putting your search term in quotation marks will filter out sites that don't use the words in the exact order you are searching for.
(That's a freebie internet tip – no extra charge ! )
You will find www.susanscott.org somewhere on that first page. The exact results varies from week to week.
What can the D*O*E*R* system DO for YOU?
1)Help you identify the right business
2) Find your focus and the mojo to keep you moving forward in the face of obstacles
3) Learn to set meaningful goals that really identify what is most important to you
4) Provide success tips and tricks from some of today's top success experts
5) Uncover your natural strengths, gifts and skills meant for you to use in achieving your dreams
6) Discover the key to successful associations – learn where to find the right mentors
Put your life and your business on the right track this week. Don't wait for a more convenient time or perfect opportunity. Legendary coach John Wooden said:

"When opportunity arises, it is too late to prepare."
Start preparing NOW. Learn the habits and lay the groundwork to
Fashioning Your Best Year Ever.

In this new ebook you will learn...
* How to uncover your deep "why" - You why is the God-given desire, deep in your heart, meant to guide you to a life of significance and meaning, the life YOU were created to live, the life that allows you to use your unique gifts, talents and passions. Starting your journey by finding that "why" will give you the fuel to keep your business going when things get tough and the motivation to avoid distractions while staying on the right course
* Take that "why" and turn it into action - Lot's of people will teach you how to set goals, Fashioning Your Best Year Ever, helps you set meaningful, compelling goals that reflect your inner values and desires, goals that will make a difference in your life
and the success of your business!
* Recognize and appreciate your unique strengths, gifts and talents - Fashioining Your Best Year Ever will teach you about your inborn personality strengths, which, when combined with your individual life experiences and your incomparable "why" will combine to help you achieve your dreams.
* Prepare to take action - Finding your motivation, setting your goals and knowing your strengths is vital but without action it is not going to get you anywhere. Once you learn the secrets to taking those goals and turning them into actionable steps AND narrowing your focus down to getting your priorities done each day, you will begin the journey toward the success you've always known you can have.