God promises blessings. Psalms 37 says He will give us the desires of our hearts. Heck, even many preachers tell us we should be living like royalty. If we would just claim it, all we dream of having can be ours. We've been led to believe a very one-sided gospel, one that essentially says once we become Christians, we are children of the king and are entitled to live like princes and princesses.
It's often referred to as the prosperity gospel, a teaching that promises if we could only get our act together and have enough faith, we will be blessed with material wealth, abundant health, and fulfilling relationships. When that life doesn't materialize, when we face job layoffs, chronic illnesses, fractured families, and horrible tragedies, we begin to question God, or question our standing as a Christian.
You may be thinking that you're not like that, you don't expect God to put a pink cadillac in your driveway with Prince Charming at the wheel. Maybe you sincerely long for God's will in your life so you can be happier. Our level of happiness is typically defined by what we have in our life and whether or not it lines up with our expectations of what a good life should contain. Just like the prosperity gospel, it's tied up in the idea that if we do things right, we'll get what we want. As if God is a cosmic ATM machine waiting to spit out blessings if we put in the right combination of enough faith, good works, and righteous living.
God's primary interest in us is not that we should have abundant material comforts. Boy if that isn't a statement that's going to get me in trouble! But please read on and hear the whole story: God has an eternal view. He is most concerned with having a relationship with us. Now His part in that relationship is to provide for all of our needs and He does that willingly and with great joy as a doting father provides for His beloved children. But just as a wise earthly father knows his larger role in his children's life is to guide them and mold their character, God is faithful to the work of transforming us into the image of Christ.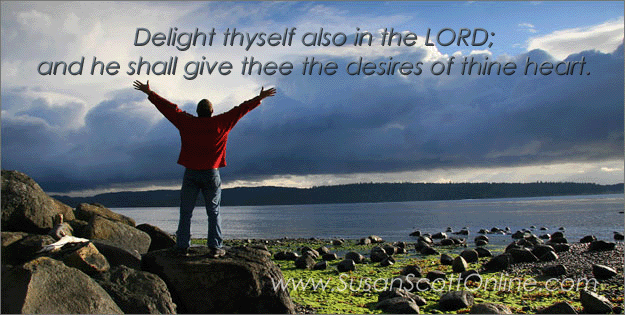 Hannah Whitehall Smith, writes in The Christian's Secret of a Happy Life "The Lord brings to bear upon us all the refining and purifying resources of His wisdom and love to the one purpose of causing us to grow in grace and in conforming to the image of Christ." His refining and purifying resources can be things like trials and tribulations. Purifying and refining metals comes only with intense heat. Many times the only way we change is under severe pressure.
James 1: 2-4 says "Count it all joy, my brothers,when you meet trials of various kinds, 3for you know that the testing of your faith produces steadfastness. 4And let steadfastness have its full effect, that you may be perfect and complete, lacking in nothing." Can you imagine counting it a joy to face pain? Yet that is exactly what God calls us to do because in the midst of that pain we have the opportunity to grow in grace and experience His tremendous mercy. If we so choose, we can come through times of trouble with a deeper relationship with God and greater joy in our life. The outcome of the testing of our faith, as that verse says, is that we will be complete, lacking in nothing.
Does that mean we will have an abundance of money, health and strong relationships? I don't believe so. It means we will have love, joy, peace, patience, kindness, goodness, faith, gentleness, and self-control. All the fruits of the Spirit who has been allowed to have His way in us every time we make the choice to trust and rest in God no matter what the circumstance.
Not surprisingly though, many times the change in our attitude that comes about when the Lord has His way in us, often helps us do better in our careers, how we care for our health and the ways we interact with other people.
Living out the fruits of the Spirit, not happiness should be our aim. Those attributes are the real blessings of God and they are the path to a blessed Christian Life.